---
Customer Pictures and Comments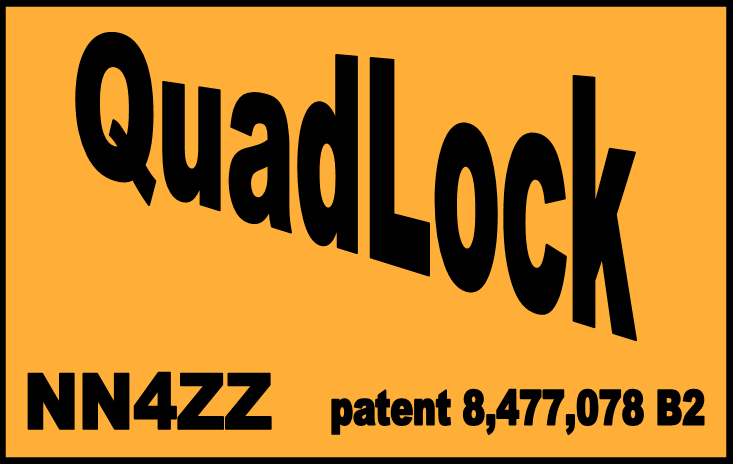 ---
Index - Click CALL to Jump to Pictures and comments
OB / W4HXJ 4el Cubex Quad Al / NN4ZZ 3el Cubex Quad
Tom / W1QU 3el Cubex Quad
---
4 element Cubex Quad
Heights 72 foot tower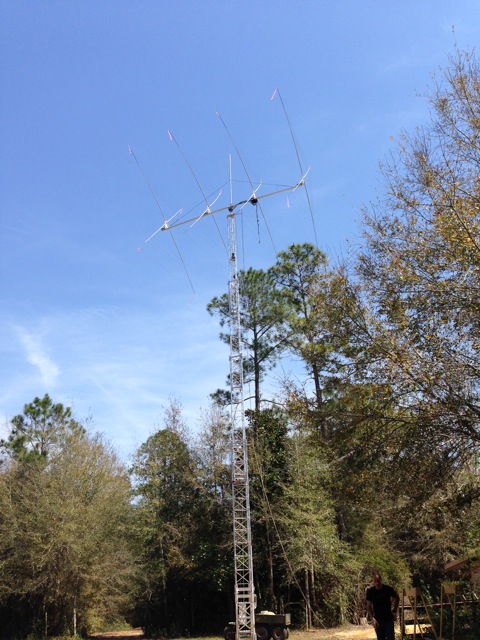 Here is is the finished project -- its assembled and up 75 ft in the air.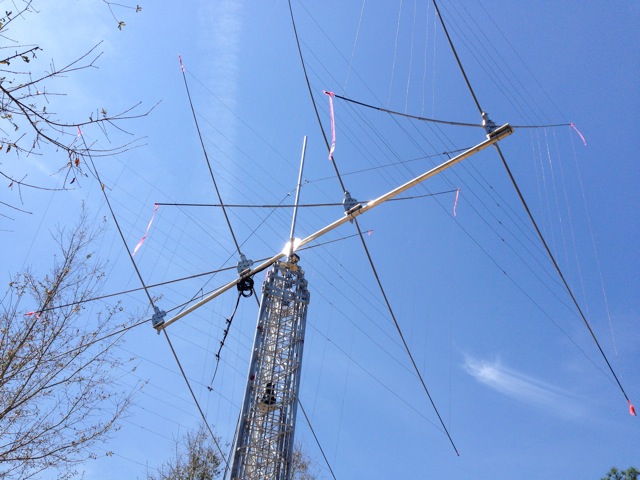 Closeup with tower nested....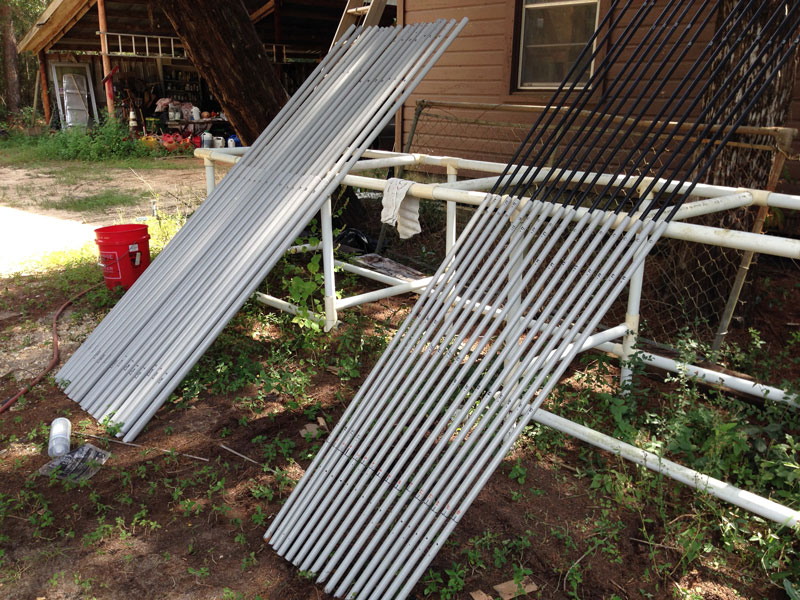 Spreaders lined up and ready for the assembly process....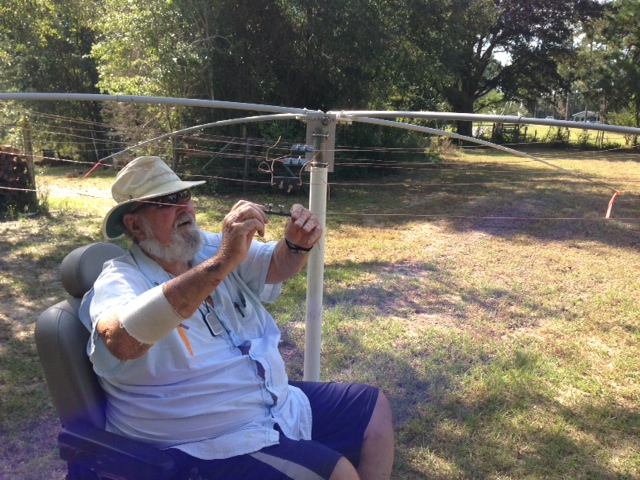 Building each element on a temporay pole.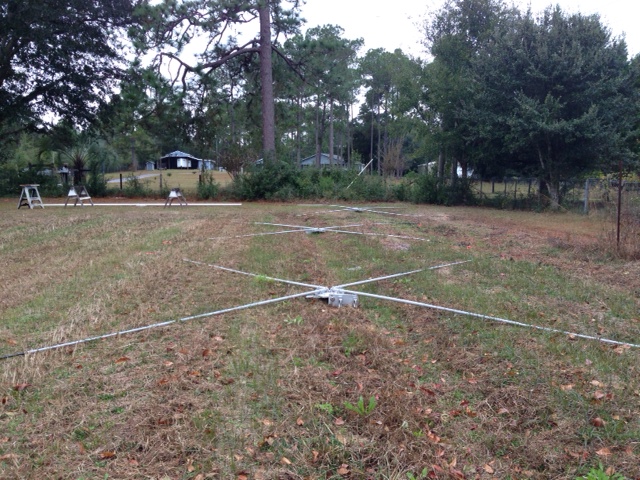 3 done and 1 to go......
( Al's note - OB did a great job assembling his 4el quad and took his time working out all of the details.
Here is a sketch he made showing the boom truss cables and element locations. )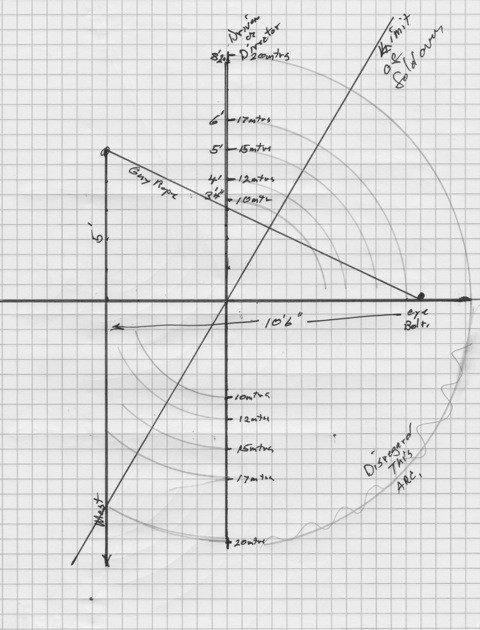 Already worked several rare DX that I could not hear or contact very well. Have discovered that the quad will pull 2 to 5 S units over the long wire on a weak station that is just discernible in the static.

Your quad locks work very well.

73, OB / W4HXJ

---
3 el Cubex Quad
U. S. Towers MA-850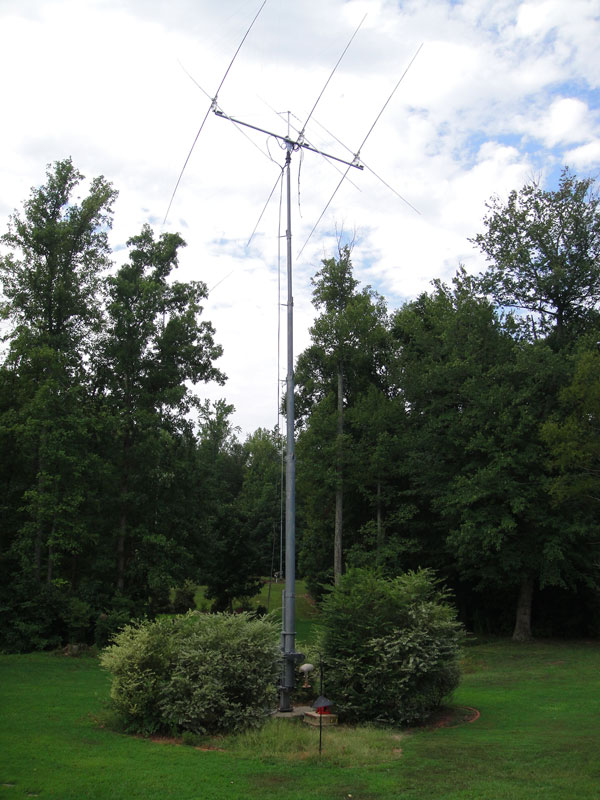 Building the elements....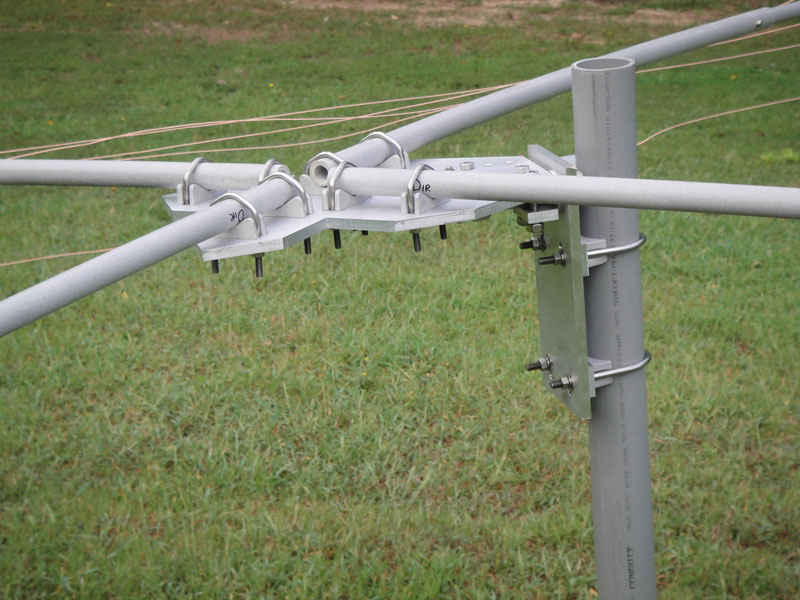 Another view of the QuadLock while building the elements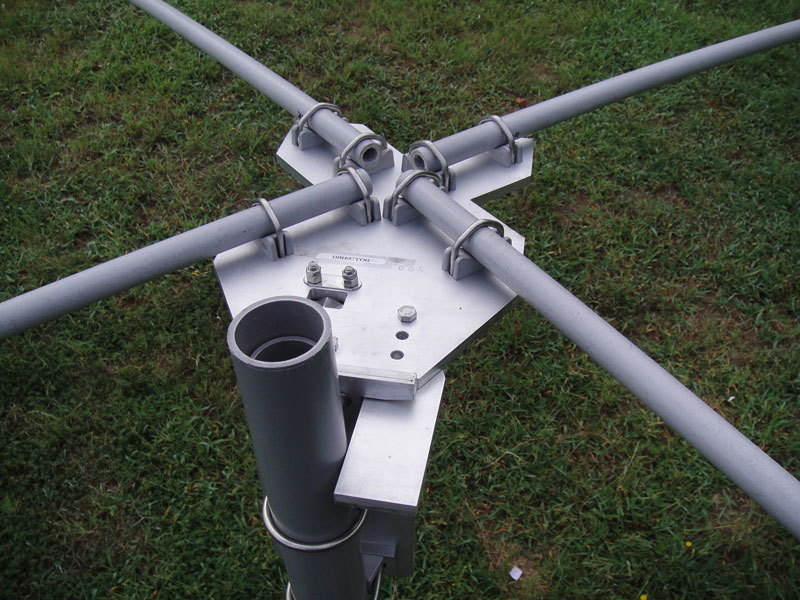 3 elements mounted on the boom and "pan-caked" over. Ready to tilt the tower up.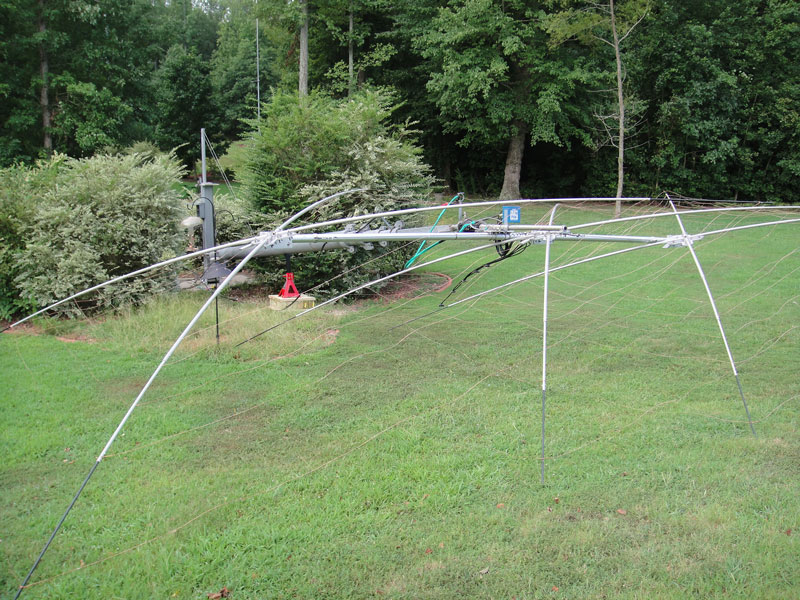 Closeup, ready to go.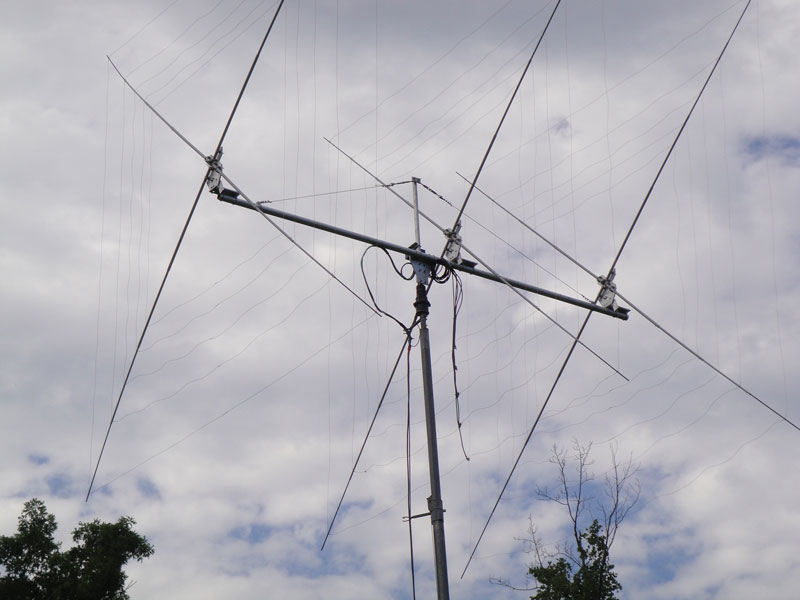 The 3 el Cubex quad works very well and performs as well as (or better) than the 4 el yagi it replaced.
73, Al / NN4ZZ
---
5 band 3el Cubex Quad
Tom provided a nice set of pictures documenting his installation of the 5 band 3 element Cubex Quad, There are two options for building the elements:
1 - You can build each each element on a Quadlock on a stand or on the ground and then install each element on the boom.
2 - You can install the QuadLocks on the boom and build the elements right on the boom.
Tom chose the second option. Here are his comments and pictures below.
The Quadlocks made the job much easier, and provided needed strength to the quad and greatly improved its survivability over time, in my view; your product is first rate.
***** First step is mounting the 18' boom on the tower. *****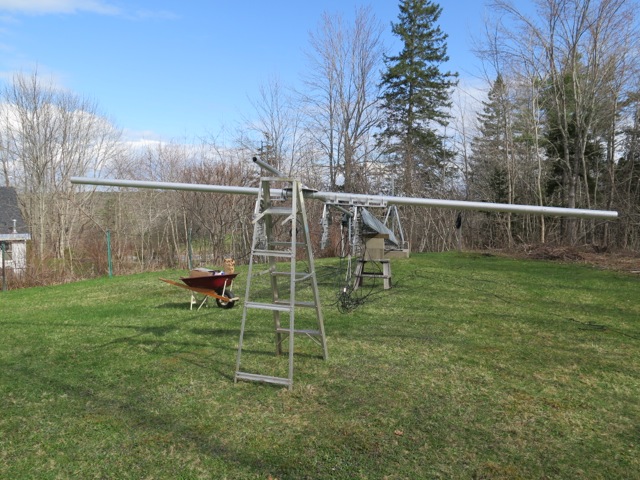 ***** Next the QuadLocks are installed on the boom *****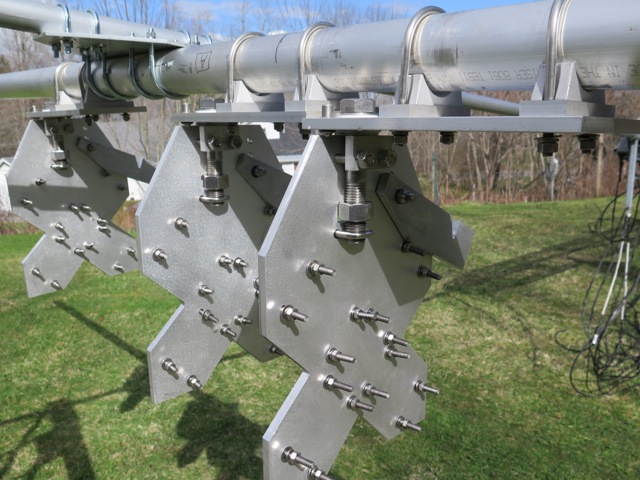 ***** Installation of the director and driven element wire. *****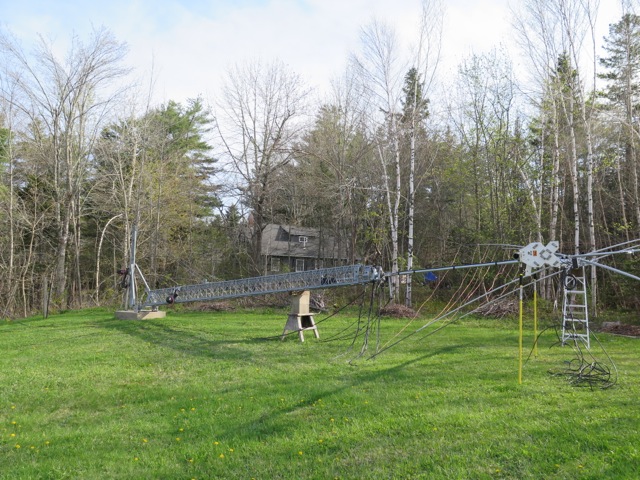 ***** Different photo angle of director and driven element wire installation *****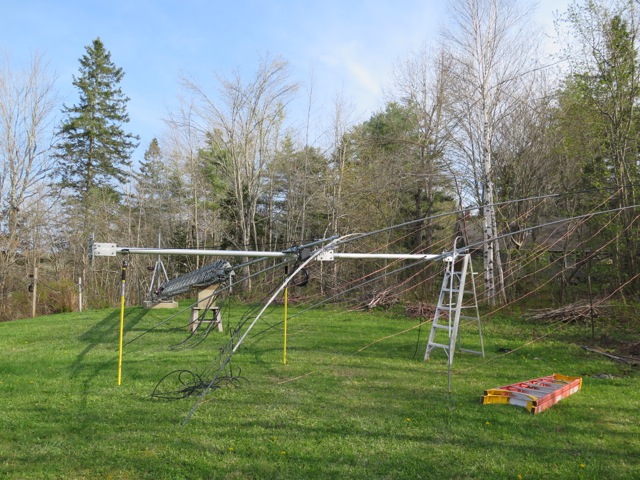 ***** Installation of the reflector element and wire *****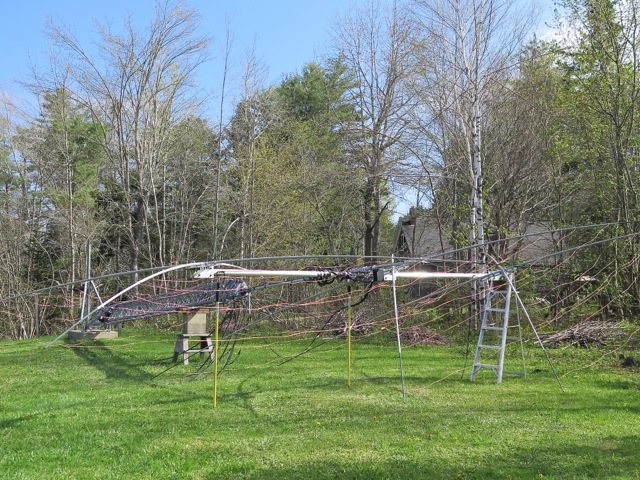 ***** Dressing-up of cables prior to raising tower *****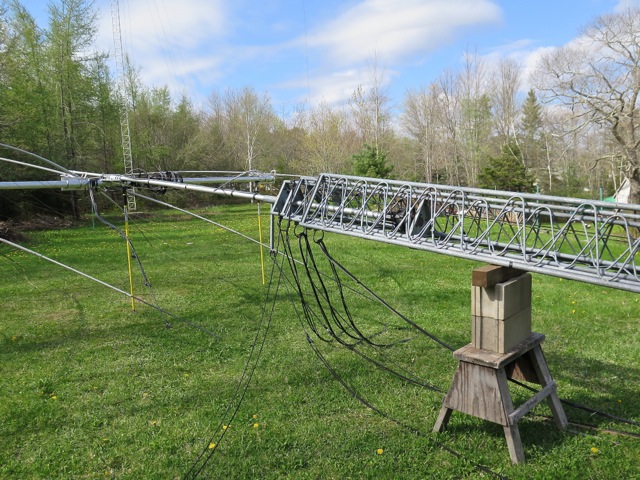 ***** Completed installation with tower raised - Close-ups of completed installation *****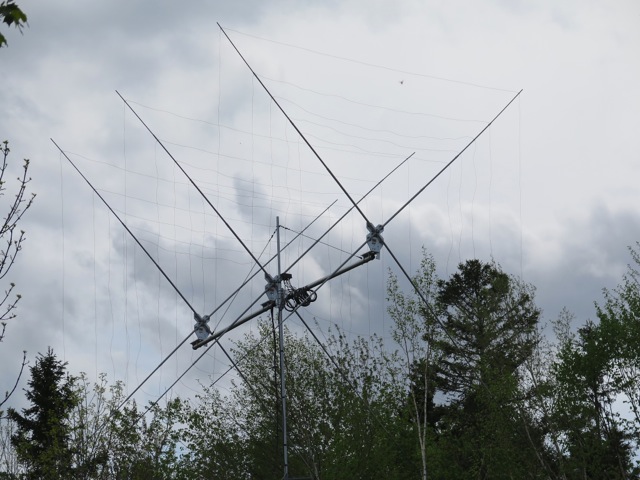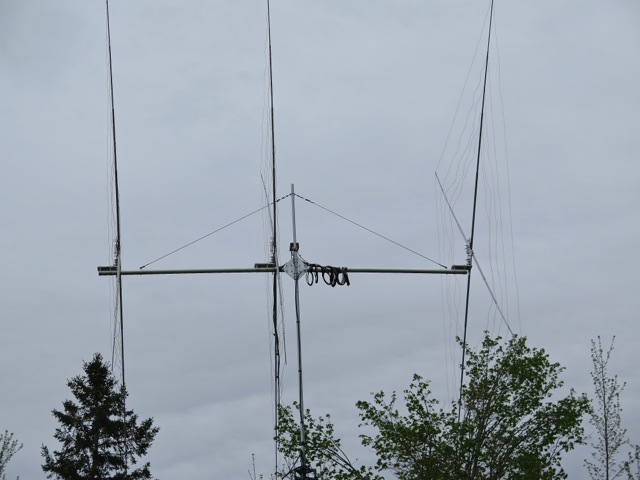 ***** Completed project....ready to work some DX *****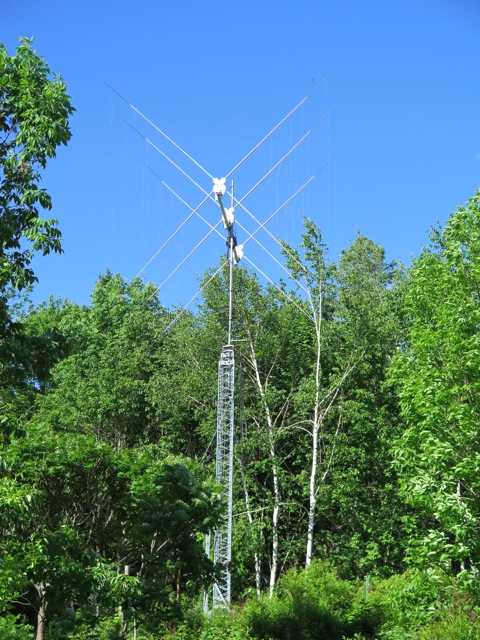 Many thanks for all of your help and thoughts along the way, and for producing a truly superior product.
BTW, the new quad works great on all five bands.

Best 73,
Tom/W1QU
---
Your Pictures here.....
Your pictures could help someone that has a similiar antenna or tower setup.
---