Return to FAQs page
---
Modifications to support the InnovAntenna DELPA 10-30
This page is UNDER DEVELPMENT until Len / K6ANP confirms the adapter setup
The DELPA 10-30 is a log periodic antenna that has a dual 1.75" square boom. Each boom is used as a phase line so they must be insulated from the TiltPlate. A number of modifications need to be made to mount this antenna on a TiltPlate. The vendor supplied boom plates need to be modified, the TiltPlate needs to be modified and there are insulating spacers and washers used in the mounting. Thanks to Len / K6ANP for providing the plates and a boom mockup that was used to develop the modifications. There is no additional charge for this adapter and modifications.
Note if getting the STACKABLE TiltPlate configuration the "bent boom" truss mast is recommended in order to get the truss cables behind the main mast. In the non-stackable configuration a straight mast is used.
Similiar LPDA from InnovAntenna to the Delpa 10-30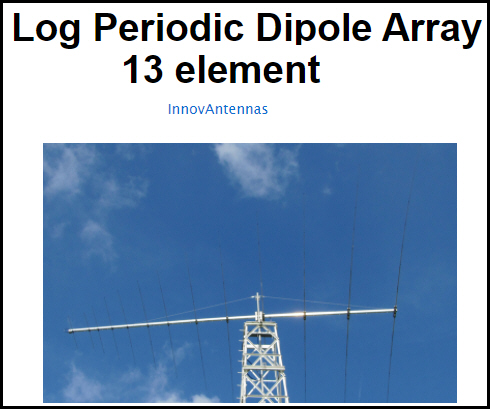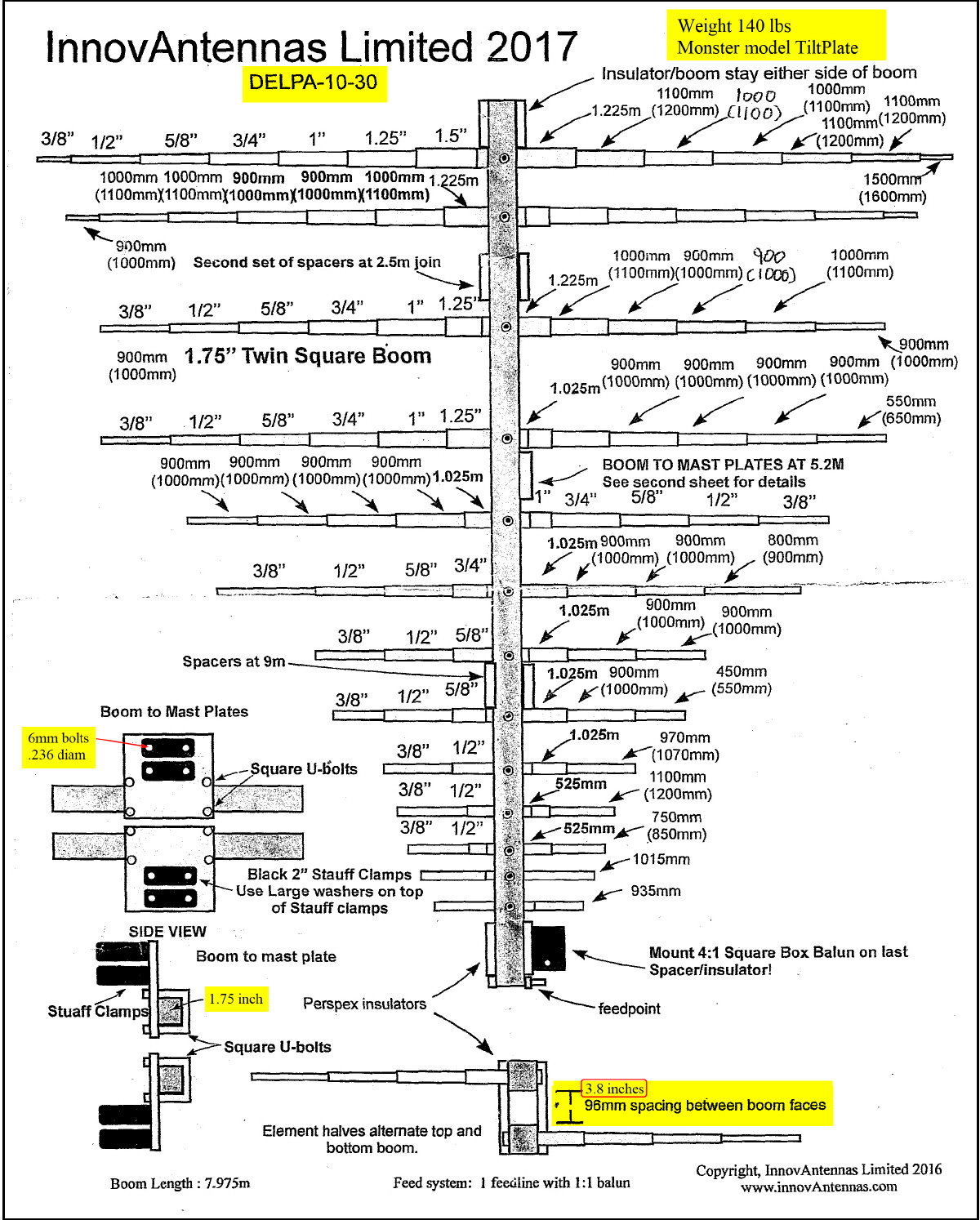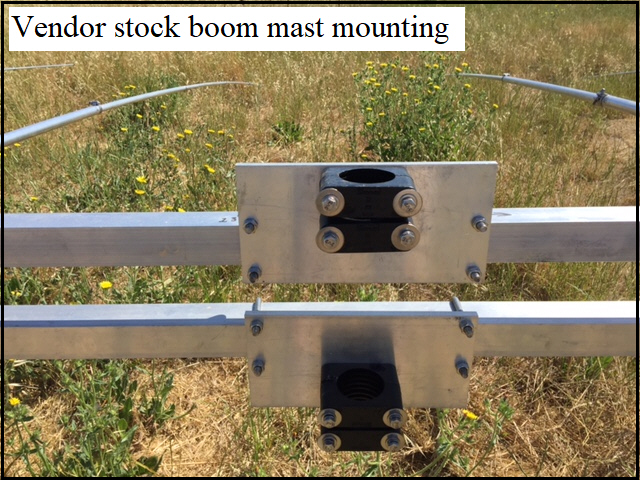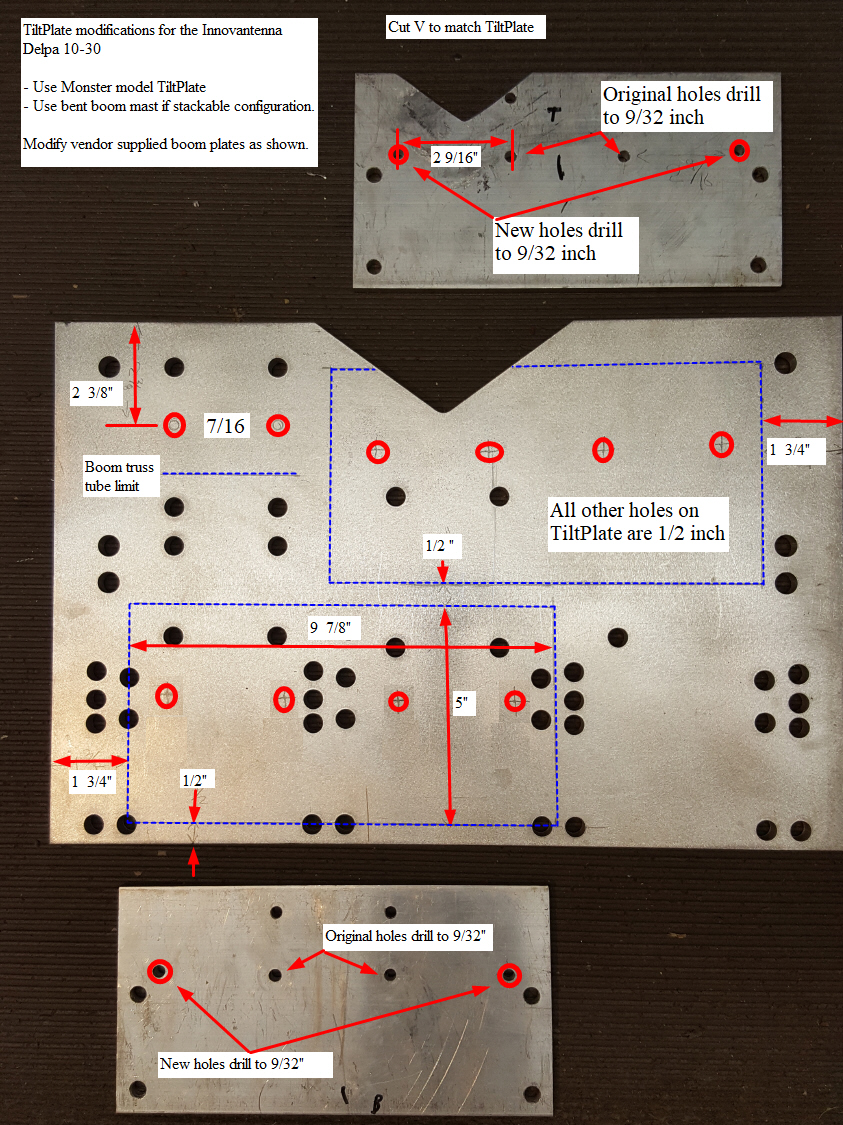 Completed TiltPlate showing the bent tube boom truss mast installed. There is about 1/2" between the bottom of the tube and the upper boom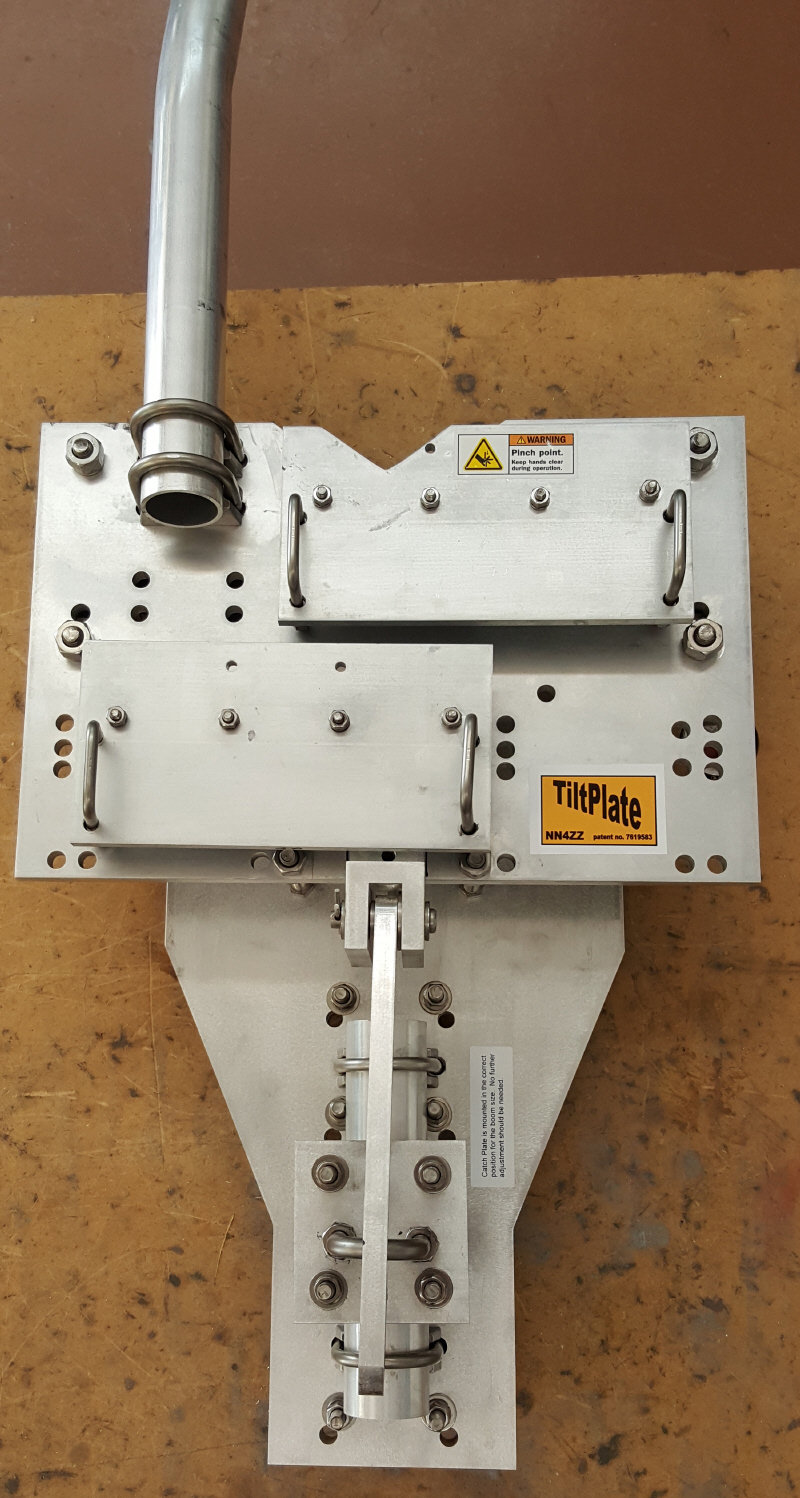 Side view showing the clamps used as spacers and the leveling bolts.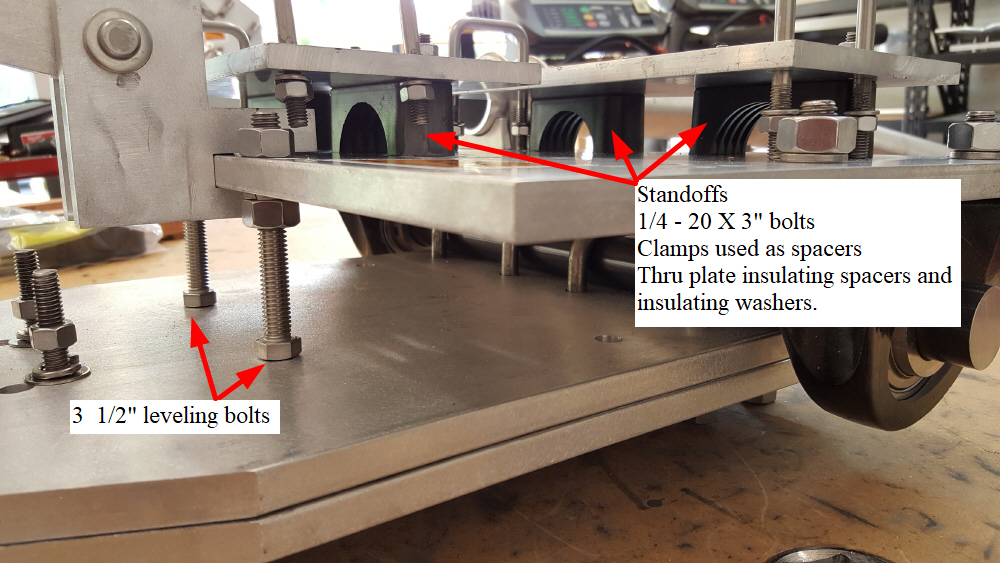 The spacers below are used where the bolts pass thru the TiltPlate. The bolts then are ffurther insulated from the TiltPlate with thick insulating washers. Parts descriptions below.