Return to FAQs page
---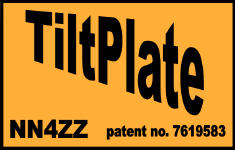 Custom mounting adapter for 80 MM Square Boom
The 80 MM square boom adapter is suitable for OptiBeam antennas such as the OB 16-3, OB12-6, OB 4030, OB2-40,or OB 15-7. The adapter consists of (4) custom 1/4 - 20 stainless square bolts, an aluminum channel, and stainless steel nuts and shim washers. The custom bolts are slightly larger in diameter than the Optibeam metric bolts.
Once assembled to the moveable TiltPlate, no further boom leveling is required. Suggested assembly is to mount the channel to the boom before installing to the moveable plate.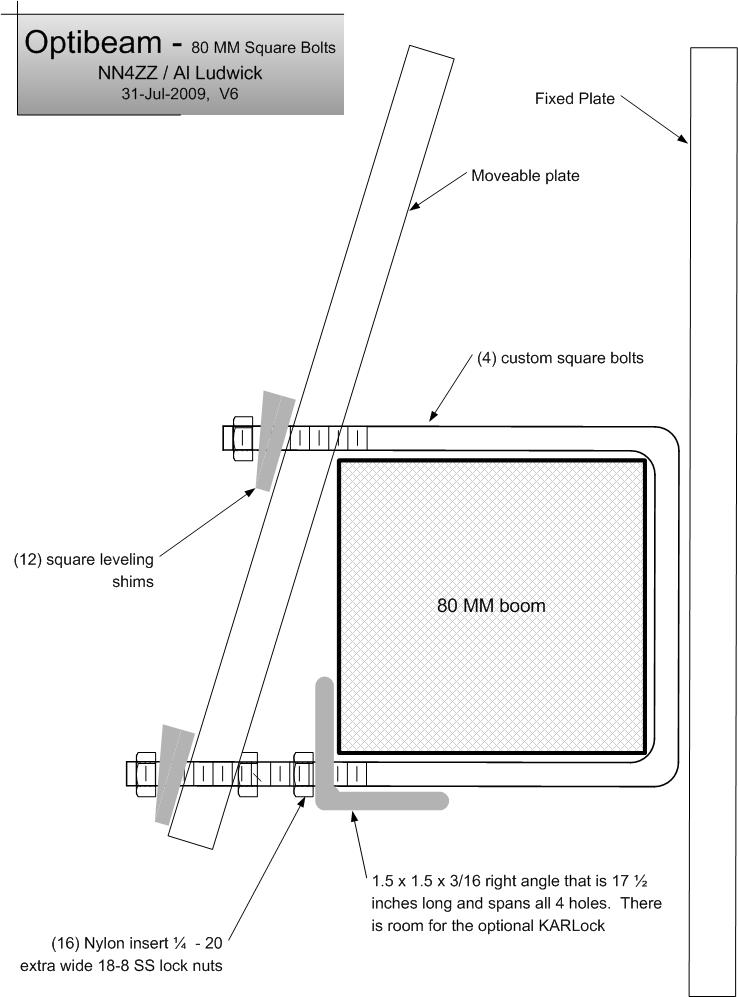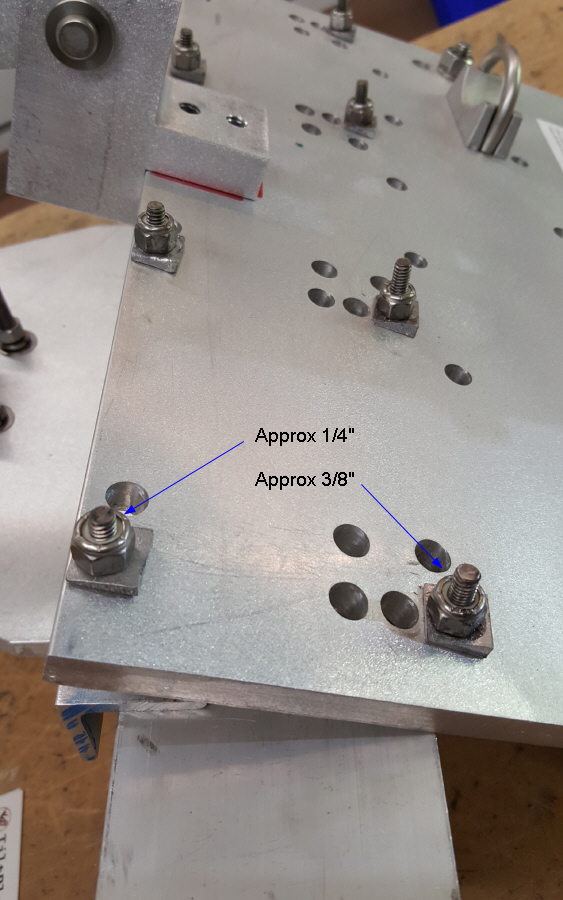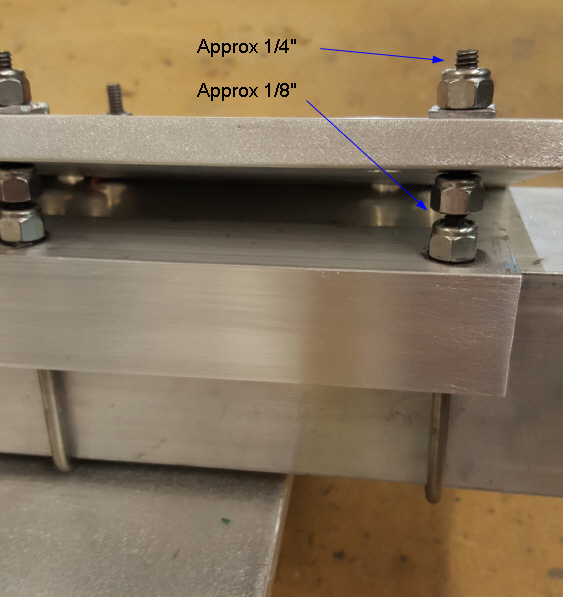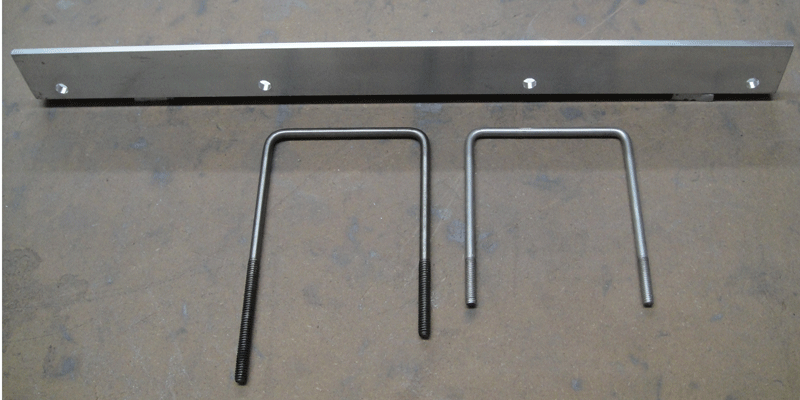 17 1/2 inch long channel and new custom bolt on the left. Original Optibeam bolt on right for comparison.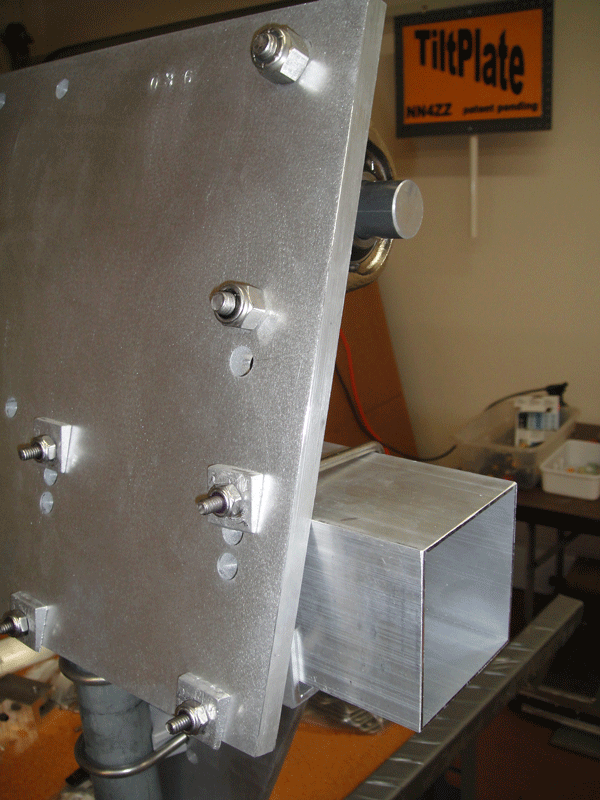 Bevel shims to square up the nuts with the moveable plate.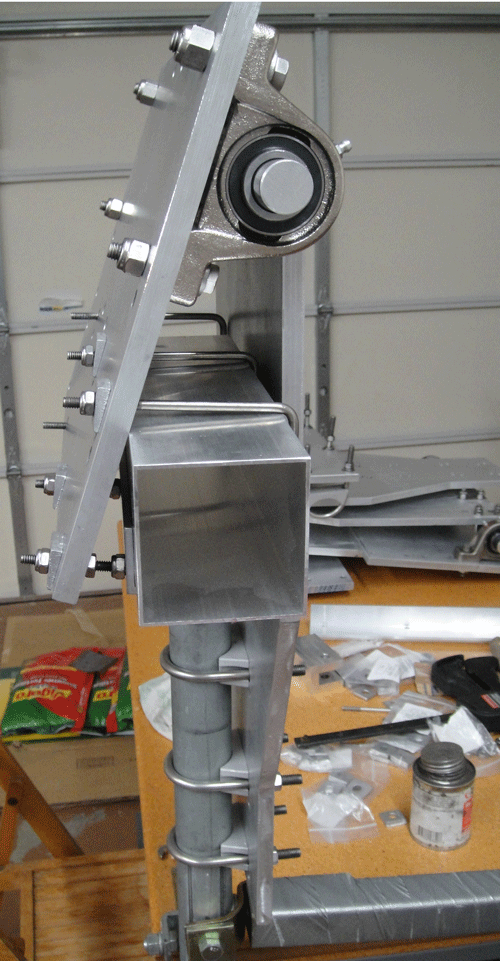 End view showing the boom square to the vertical plate. (No additional leveling is required)